IT'S YOUR DRAMA is a non-profit organization with a mission to equip and train teen & young adults to make positive life choices that build resiliency and position them for healthy relationships and careers, a restored perspective of their self-worth, and a future free of emotional and behavioral regrets.
This is accomplished through:
---
INNOVATIVE MULTIMEDIA
The book IT'S YOUR DRAMA is a creative presentation of real-life dating drama that incorporates a book full of colorful pages, artwork and stimulating photography along with digital book supplements and studio recorded tracks of spoken word, poems and songs.  Told in a real-life story format, this multimedia book delivers real-world applications that equip teen & young adult women to deal with the drama, navigate dating relationships and understand their destiny.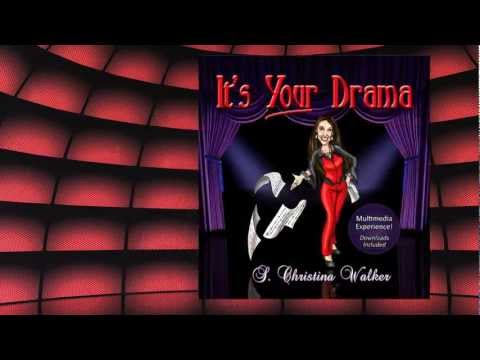 ---
LIVE EVENTS AND GROUP MEETINGS
The Script It Right Nite  is a 1½ hour dynamic presentation about teen-life drama—with the objective of targeting the issues of dating, sex, relationships, emotional stability, self-identity and lifestyle choices.
The DIVA Cafe' Coaching Hour is an informal, small group coaching format that utilizes the DIVA Script-It Model (D.I.V.A. = Divinely Inspired Vision of Art) to build positive Self-Identity, Self Purpose and a genuine Sense of Belonging.
The DIVA Palooza is the annual 3 hour grand finale event that celebrates and reinforces key concepts of the DIVA Script-It Model through entertaining teaching, self-esteem building, cast highlights, door prizes and a trip to the Diva Cafe'.   Participants leave this fun and exciting back-to-school event equipped and ready to manage daily life challenges as a Divinely Inspired Vision of Art—scripting their year with the end in mind.
---
SOCIAL MEDIA CHANNELS
Just look at the bottom of any page of this site to see a special social media bar that visitors can use to connect with us and others in the IYD community.  We can also be found on facebook, twitter, YouTube and our own Divas Fan Club.